BOARD OF DIRECTORS & CORPORATE MEMBERS
Rev. Andrew Macad, Rev. Ruben Huyo, Rev. Uldarico Senina,
Rev. Amando Suyod, Rev. Hilario Domingo, Rev. Paquito Agudo,
Rev. Jesse Valdez, Rev. Rector Cadayday, Rev. Rudy Escobar,
Rev. Eddie Rayos, Rev. Romeo Christopher Modina, Atty. Harold Lacaba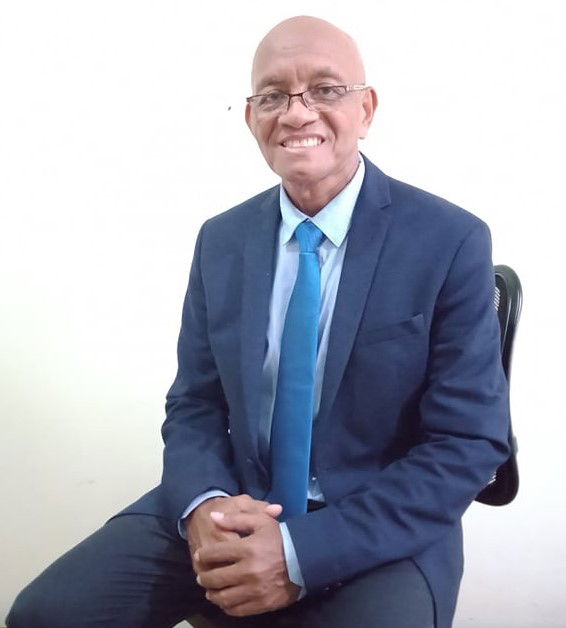 Rev. Eddie Rayos, President
Eddie Rayos was born in Sumpong, Malaybay Bukidnon and was brought up in a Christian family and nurtured spiritually by Bethel Church in Malaybalay Bukidnon. He trusted the saving grace of God when he was 9 years old during Sunday School.
He graduated with a degree in Bachelor of Religious Education at Doane Baptist Bible Institute in Iloilo City in 1980.
Married to Jan Escobar - God blessed them with 3 children namely; Adriel Steven, Joanne Grace and Janna Joy who are all serving the Lord in full time ministry and just recently, bestowed with his first grandson,Cy Jantzen Aniñon.
Pioneered and planted a Church in Abuyog, Leyte together with Dr. & Mrs. William Stevenson from 1980-83. Serve as Chaplain Evangelist at Bethel Baptist Hospital, Malaybalay, Bukidnon from 1983-86.
Worked along side with Jim Latzko and Steve Holman, ABWE Missionaries who established New Life Baptist Church in Tacloban City. He was use by God in expanding the mission of NLBCT by planting more than 25 Churches in Leyte, Samar, Bicol and Bacolod in partnership with Bible Believing Baptist Churches and Missions Agencies in the Philippines and in the US.