By: Shella Mae Dedal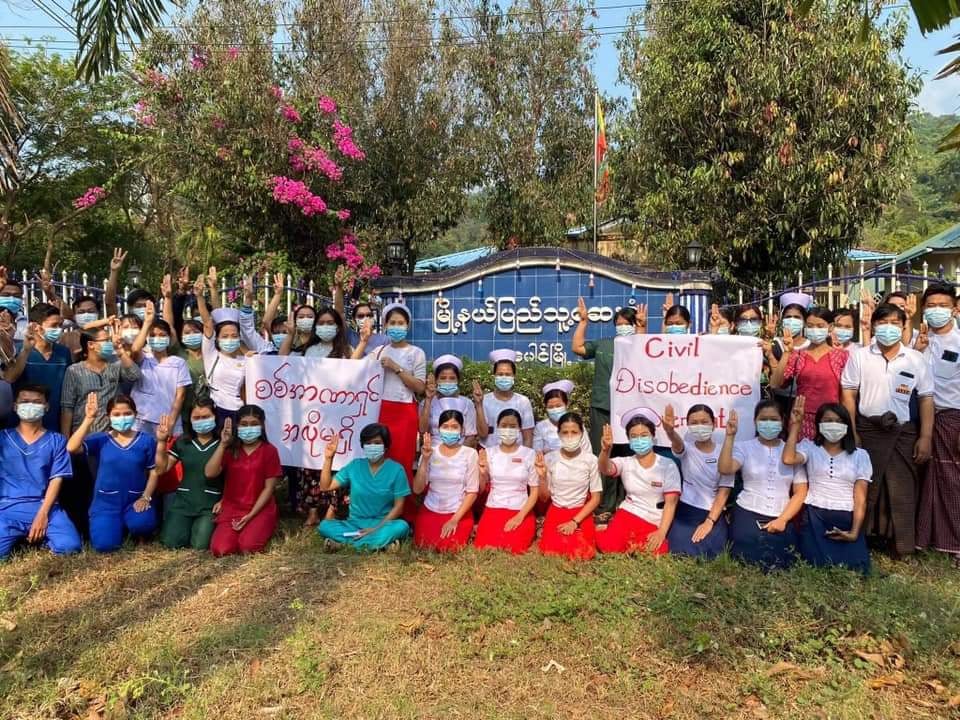 Myanmar nationals movement against the military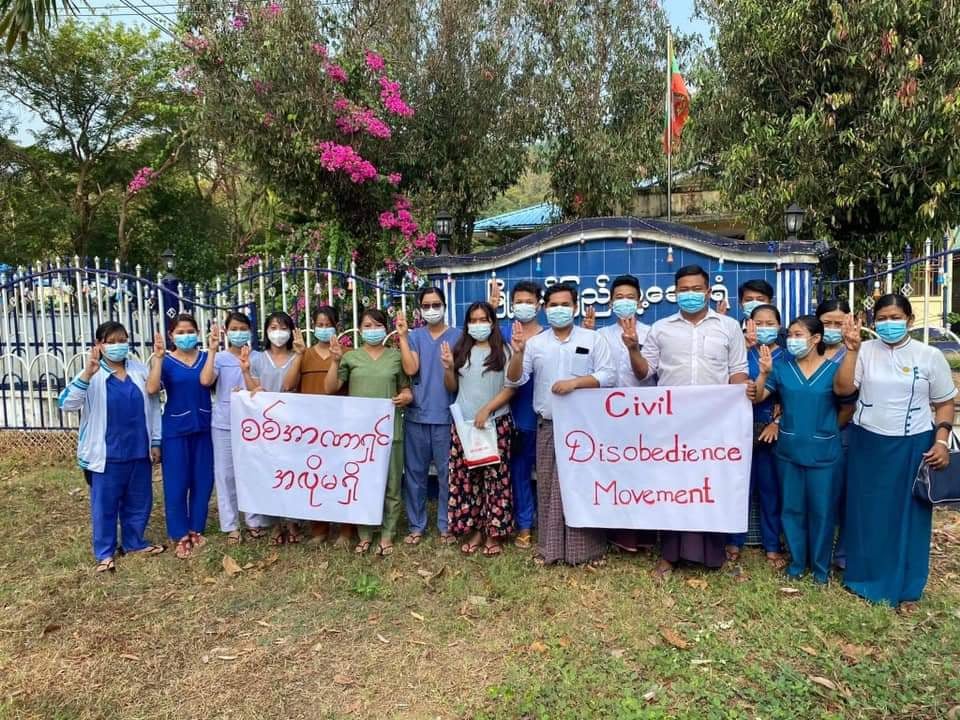 February 01, 2021, the news burst out in social media concerning the tension between the civilian government and Myanmar military which cause a coup. The detention of the National League for Democracy (NLD) leader Daw Aung San Su Kyi along with other top government figures resulted much chaos in the country. The military accused the NLD party that their victory of last year's election was a fraud. For this reason they wanted to investigate but sadly, it ended up to a harsh action as the military seized power over the government. The tension increased when the citizens started to protest against the military's unlawful actions. People expressed their anger and disappointments toward the military through rallies and social media platforms. They are trying their best to let the world know what is truly happening inside Myanmar at present. The fear of history repeats itself is so loud in facebook, netizens are crying out for support to fully disregard dictatorship and military rule in Myanmar. However, the military took control all means of communication. Internet connections, TV networks and radio stations were shutdown. This situation threatens Myanmar's road to democracy in which the nationals are in hunger and craving long enough for it to happen. This also has a negative effect with the people as they are still dealing with the covid19 pandemic.
Personally, I felt sad and sorry for what happened in Myanmar since I've been longing to go there for mission work. However, this incident is not anybody's control. God already has plans and purpose in everything that happens under the sun. There is nothing much I can do about it, but to pray for God's intervention for Myanmar. God, not allowing me to go there is one way of protecting me. Indeed, delays are not denials, sometimes it means protection.
Right now I could only encourage some of my friends and co-workers there through messenger or whatsapp assuring them of my prayers. As for Myanmar nationals here in Thailand, the same sentiment is also being expressed. Somehow I could understand how they feel about what is happening now knowing how hard their life is back in their own country.
I urge and request every believer to spend a moment of prayer for Myanmar. There are still so many souls, places and ethnic tribes who need to hear the gospel message. Let us all join hands in interceding for Christians and ministries there to be preserved. Most especially, justice will be served fairly and full democracy will be attained.
Photo credit: https://twitter.com/TTGuideforu